Community-Based Heritage Indicators for Peace: A tool for measuring peace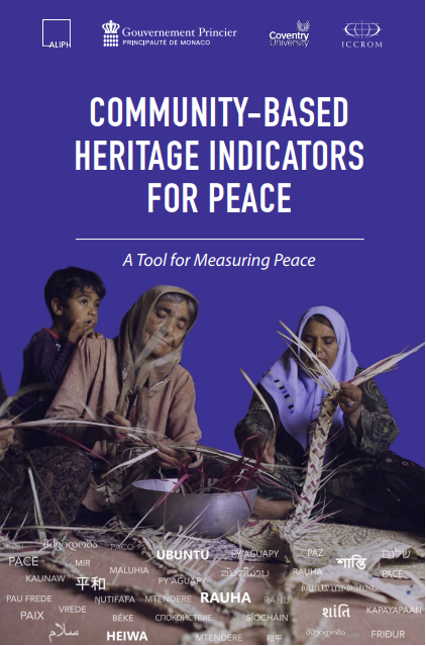 Time: 07/12/2022
Key Words: Community-Based Heritage,Indicators,Tool
Introduction.
Capturing local voices on how they use and regard heritage in situations of peace and conflict is the focus of our newest Tool, Community-Based Heritage Indicators for Peace, developed by ICCROM's First Aid and Resilience for Cultural Heritage in Times of Crises (FAR) Programme. This new resource outlines a step-by-step method for engaging local communities in defining heritage indicators that can help measure peace and social change in conflict-affected settings.
Recent incidents involving the intentional destruction of heritage have underscored that peace and conflict are culturally situated. Many cultures have developed their own nuanced understanding of what lasting peace looks and feels like on-the-ground. However, when high-level peace agreements are drawn, the metrics defined for signalling a return to peace rarely include concerns for culture and heritage.
The lack of heritage-based metrics for peace has also placed professionals on-the-ground in a difficult position. They bear a heavy responsibility to ensure that their interventions, aimed at heritage safeguarding, 'do no harm' and support peace, but they lack tools and guidance on how to do this.
Community-Based Heritage Indicators for Peace aims to address this gap. It will help individuals and institutions engaged in humanitarian aid, peacebuilding and heritage protection enhance and monitor peacebuilding outcomes of heritage projects in diverse, conflict-affected settings.
Please refer to the following link for more information:
https://www.iccrom.org/news/community-based-heritage-indicators-peace-tool-measuring-peace
Download the publication:
https://www.iccrom.org/sites/default/files/publications/2022-12/en_01_v2_community-based_heritage_indicators_for_peace_-_a_tool_for_measuring_web_iccrom_2022_web.pdf