Ocean: UNESCO launches emergency plan to boost World Heritage-listed reefs' resilience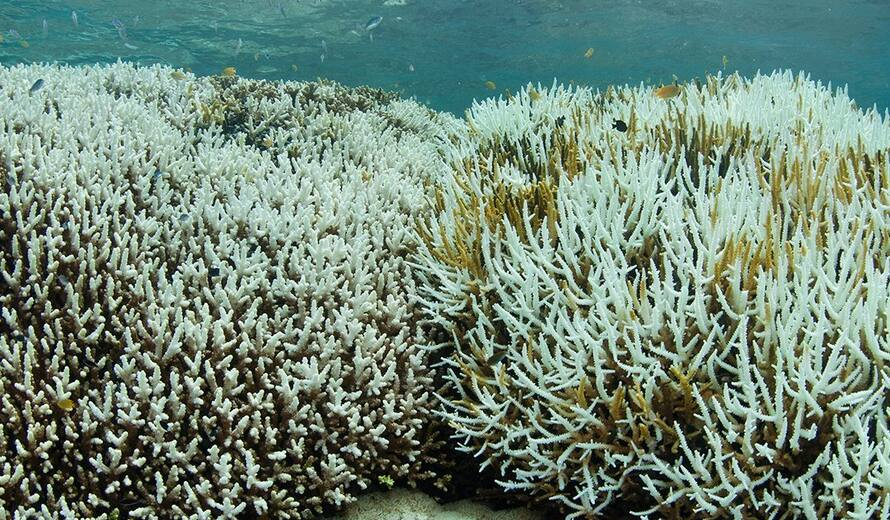 Key Words: UNESCO,World Heritage-listed reef
Description:
All World Heritage-listed reefs are at risk of disappearing by the end of this century. On the occasion of the Our Ocean Conference in Palau, Audrey Azoulay, UNESCO Director-General, announces an emergency plan to give them the best chance of survival, with the support of the Global Fund for Coral Reefs. She also calls for an international mobilization to prevent coral reef extinction.
Introduction.
The partnership between UNESCO and the UN-led private/public Global Fund for Coral Reefs will step up investment for climate resilience strategies across World Heritage-listed reefs in developing countries. The actions will focus on reducing local drivers of degradation, strengthening the sustainable management of marine protected areas and supporting local communities. The partnership will explore joint opportunities for prioritization of support to the 19* out of 29 World Heritage-listed reefs are located in developing countries.
This new large-scale plan will build on the successful Resilient Reefs Initiative launched by UNESCO and partners at the previous Our Ocean Summit in 2018, and continue until 2024, with a total of USD$ 10 million mobilized. For the past four years, they have worked on 4 World Heritage reef pilot sites in Australia, Belize, France (New Caledonia) and Palau. The Resilient Reefs Initiative demonstrates that local pressures can be reduced through active intervention and that empowering local communities helps them to adapt their income and livelihoods to the changing realities.
*19 sites
Belize Barrier Reef Reserve System, Belize
Brazilian Atlantic Islands: Fernando de Noronha and Atol das Rocas Reserves, Brazil
Malpelo Fauna and Flora Sanctuary, Colombia
Area de Conservación Guanacaste, Costa Rica
Cocos Island National Park, Costa Rica
Galápagos Islands, Ecuador
Komodo National Park, Indonesia
Ujung Kulon National Park, Indonesia
Phoenix Islands Protected Area, Kiribati
Islands & Protected Areas of the Gulf of California, Mexico
Sian Ka'an, Mexico
Archipiélago de Revillagigedo, Mexico
Coiba National Park & Special Zone of Marine Protection, Panama
Tubbataha Reefs Natural Park, Philippines
East Rennell, Solomon Islands
iSimangaliso Wetland Park, South Africa
Sanganeb Marine National Park and Dungonab Bay – Mukkawar Island Marine National Park, Sudan
Ha Long Bay, Viet Nam

Socotra Archipelago, Yemen
For more information, please refer to: http://whc.unesco.org/en/news/2428