ICRTH2022 Expert Dialogue: Cultural and Heritage Planning: Tourism Pressure and Impact

Key Words: ICRTH2022,Expert Dialogue,Cultural and Heritage Tourism
Description:
https://www.responsibleborneo.com/icrth2022abouttheconference
Introduction.
International Conference on Responsible Tourism and Hospitality (ICRTH) 2022 is an academic and professional (industry) event that advances the discourse on responsible tourism for sustainable development. This event is a continuation of ICRTH2021 held on 27-28 May last year which attracted approximately 3,500 virtual delegates from 96 countries.
Focusing on responsible tourism, ICRTH2022 adopts the theme "Mobilising Responsible Tourism into Actions: Towards Economic Prosperity, Socio-Cultural Inclusivity and Environmental Sustainability". The conference will also be conducted virtually and thus attended by speakers and delegates from all around the world.
ICRTH2022 is organised by Sarawak Research Society (SRS) and co-hosted with the Ministry of Tourism, Creative Industry and Performing Arts (MTCP) Sarawak and Business Events Sarawak. It is also in partnership with national and international institutions, such as UCSI University Sarawak Campus and Emerald Publishing in East Asia.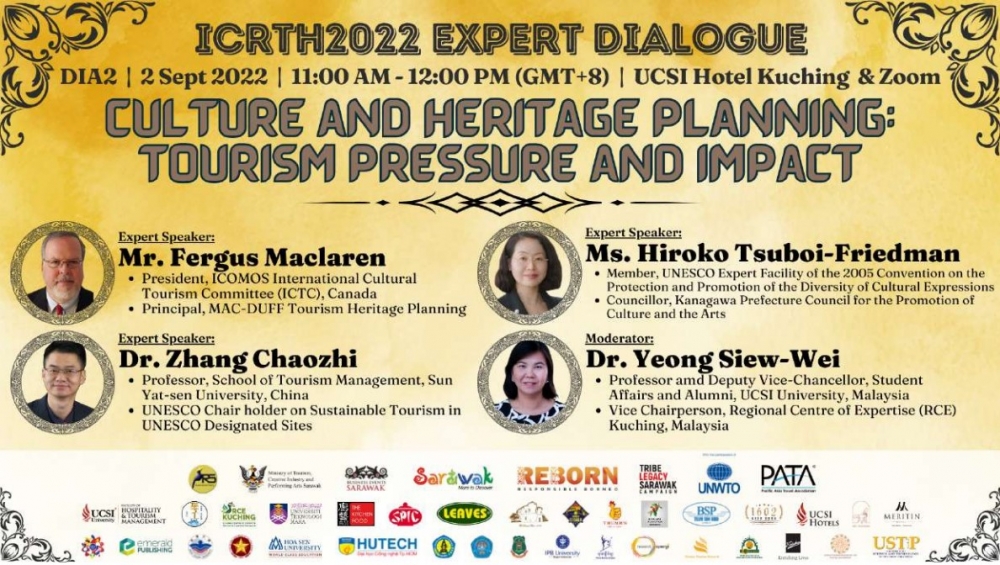 Conference tracks includes, but are not limited to community-based tourism, cultural and heritage tourism, ecotourism, etc. For more information about conference programs, please refer to https://www.responsibleborneo.com/icrth2022program.