A new take on Health & Safety for community tourism in a post-COVID era in Cuc Phuong National Park and Van Long Wetlands Nature Reserve (Viet Nam)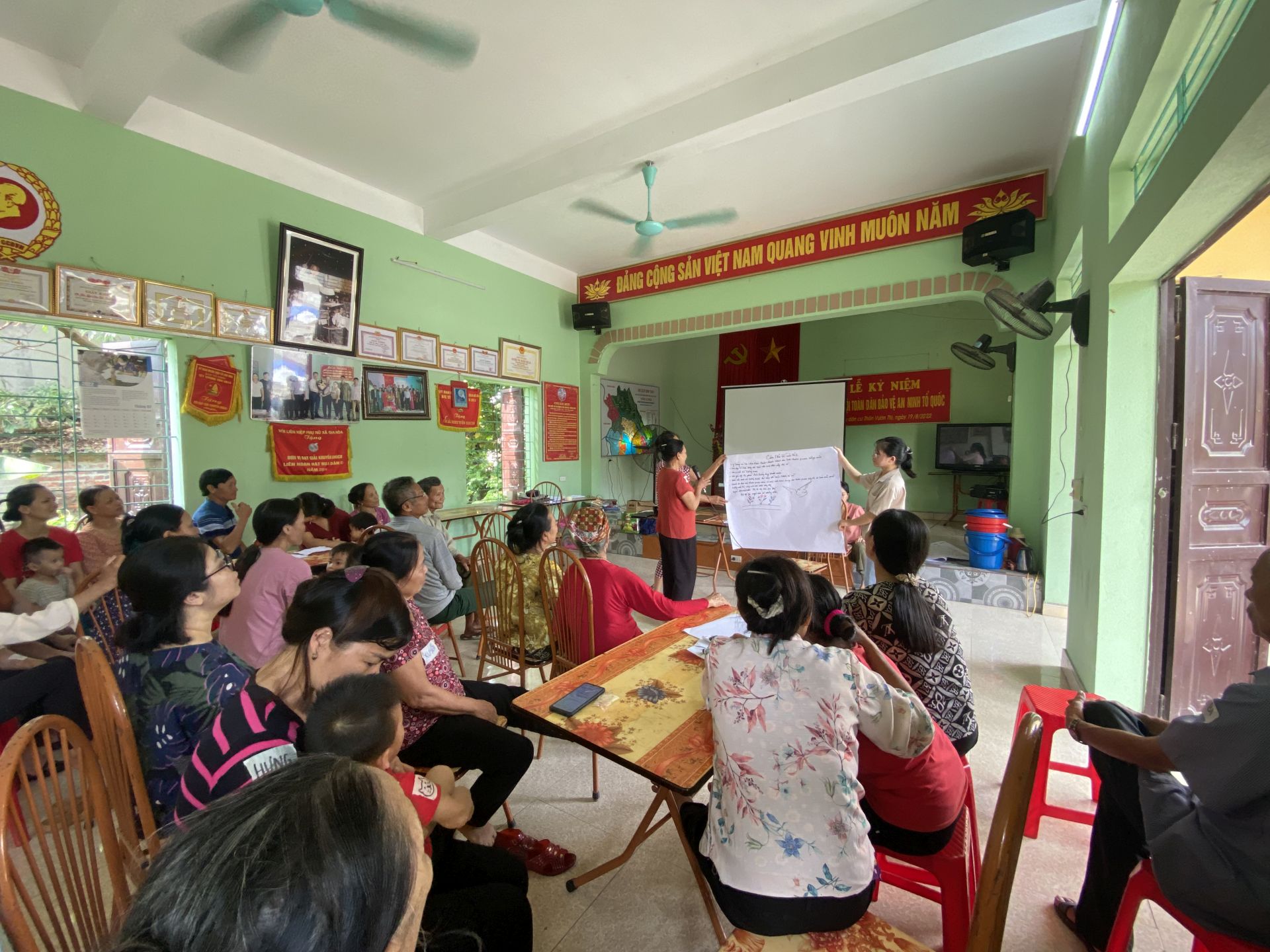 Key Words: Health and Safety,Community Tourism
Description:
During July and August 2022, the training on Health and Safety (H&S) implications in community tourism took place at Cuc Phuong National Park and Van Long Wetlands Nature Reserve.
Introduction.
The main goal of this activity was to provide suggestions on operational procedures to manage health risks for different experience types, as well as cultural considerations in the post-COVID-19 era. Moreover, it was important to share recommendations on how to minimise the spread of germs and bacteria, and how to anticipate possible risks related to H&S.
More specifically, the training aimed to:
 Discuss the Code of Conduct for the Community in providing services to travellers in protected areas and an agreement in H&S and Safety for all community members.
 Lay a foundation for a Code of Conduct for Tourists.
 Raise awareness to apply and follow Covid-19 Rules and Regulations required by local authorities.
 Develop indigenous knowledge for communicating information with tourists.
 Share public space renovation ideas to create a safe tourism environment in the community; and
 Guide service providers in good practices for waste treatment.
A total of 58 people attended the H&S workshops at two villages in Cuc Phuong National Park and 125 at three villages in Van Long Wetlands Nature Reserve.

Results from these sessions include:
 Community members being aware of the H&S and tourism services in community tourism Rules and Regulations proposed by local authorities.
 A Code of Conduct for H&S and Services proposed by the local community, covering the following areas:
o Community behavioural culture.
o A set of rules that guests should follow during their stay in the community.
o Environment protection for H&S goals.
 A seasonal calendar illustration.
 A map of the village that can be used to guide tourists.
 The local community agreed on an Action Plan for renovating the public space to create a clean, healthy, and safe space for welcoming guests. Some of the actions that gained high consensus are:
o Transforming an area into a parking lot in Khanh village and planting tall trees to provide shade.
o Every household will work to reduce waste.
o Local families will plant more flowers and decorate trees in front of their homes and on the common paths to make the community space even more beautiful.
 Community members understand and practise the process of ensuring H&S in welcoming guests and providing services during their stay. Likewise, they have knowledge about the cleaning processes and waste management.


"Thanks to the project's workshop, we have a chance to sit together, have open discussions and be engaged in developing our community rules" Mr. Trinh Van Kim from Doi Ngo village said.

This process also provided several lessons for the implementing team. First of all, while the focus of the project is on tourism, it shall not be forgotten that community spaces are collective, therefore the importance of H&S-related issues should be shared with everyone. To comply with this, the team divided the training content into two separate sessions, one for all community members and another specially tailored for the households that provide tourism activities.

Secondly, although there is a planning process behind all the activities and workshops, we must be flexible to make changes and adapt to each communities' reality. For example, the H&S training was expected to be delivered before the Product Development workshops, however, since there were only a few existing tourism activities in the selected communities at the time (or none at all, as in the case of Nga 1 village in Cuc Phuong National Park), the plan had to be changed and the team started with the "Community Tourism Product Development" training instead (in which we covered the basics of tourism).

And last but not least, in-depth knowledge about the situations, beliefs and characteristics of each community is needed to adjust any type of training for their specific needs.

For more information, please contact Phuong Tran, Community Tourism Project Manager ptran@planeterra.org and/ or Ulrika Åberg, Programme Officer, Protected and Conserved Areas Team, IUCN, ulrika.aberg@iucn.org