Integrated urban and territorial planning for heritage, tourism and local development: cooperation between China and France
Date: 2021-02-22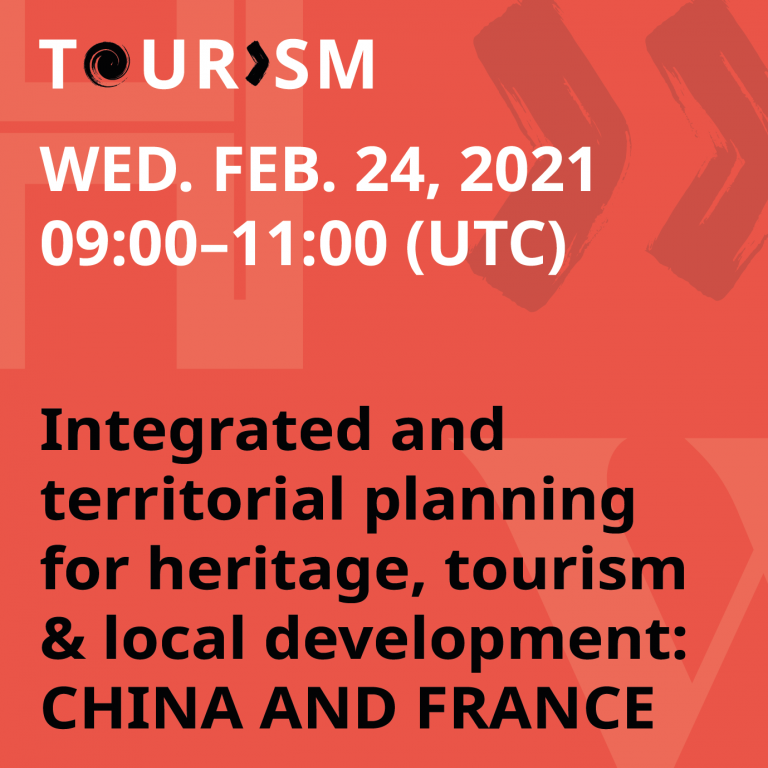 Source: Our World Heritage, ourworldheritage.org/urban_territorial_planning/
Introduction.
February 24, 2021, 09:00 – 11:00 (UTC) on ZOOM
Languages: Chinese / English / French
Organised with: Observatoire de l'architecture de la Chine contemporaine
In partnership with: Association des Petites Cites de Caractère and Tongji University

In China, the 14th Five-Year Plan (2021-2025) will focus on the domestic market, including heritage and tourism, both of which have been factors of development for more than two decades. The problems encountered with regard to the endangerment of heritage, landscapes and populations on over-exploited or poorly exploited sites are now shared by China and Western countries alike. In France as in China, integrated approaches have been carried out in an attempt to combine and produce new urban management tools that combine cultural, natural and intangible heritage, tourism and environmental quality in a territorial vision that involves villages, towns and cities. The inhabitants are involved upstream of these experimental processes. The purpose of the case studies presented will be to identify the strengths and weaknesses of the achievements carried out, so as to help the dissemination of good practices and contribute to the elaboration of specific recommendations, targeted by type of actors or context.
Speakers:
Roger Bataille
, Mayor of Ervy-le-Chatel, Vice-president of the Association "Petites Cités de Caractère" Alain Marinos, national delegate of the Association "Petites Cités de Caractère"
Pr SHAO Yong
, Tongji University, Shanghai
Pr ZHANG Chunyan
et Mrs
HU Lian
, Tianjin University
Pr ZHOU Jian
, WHITRAP, Shanghai
Moderators:
Françoise Ged
, Observatoire de la Chine, Cité de l'architecture & du patrimoine, INALCO Minja Yang, RLICC/KUL Emeritus & ex-Unesco
Rapporteur:
Mrs PENG Liang
, landscape designer
For more information:
ourworldheritage.org/urban_territorial_planning/
REGISTER HERE
DOWNLOAD DETAILED INFORMATION HERE (English)