WHITRAP Shanghai launches its World Heritage Dialogues series for the 50th anniversary of the World Heritage Convention on 11 June 2022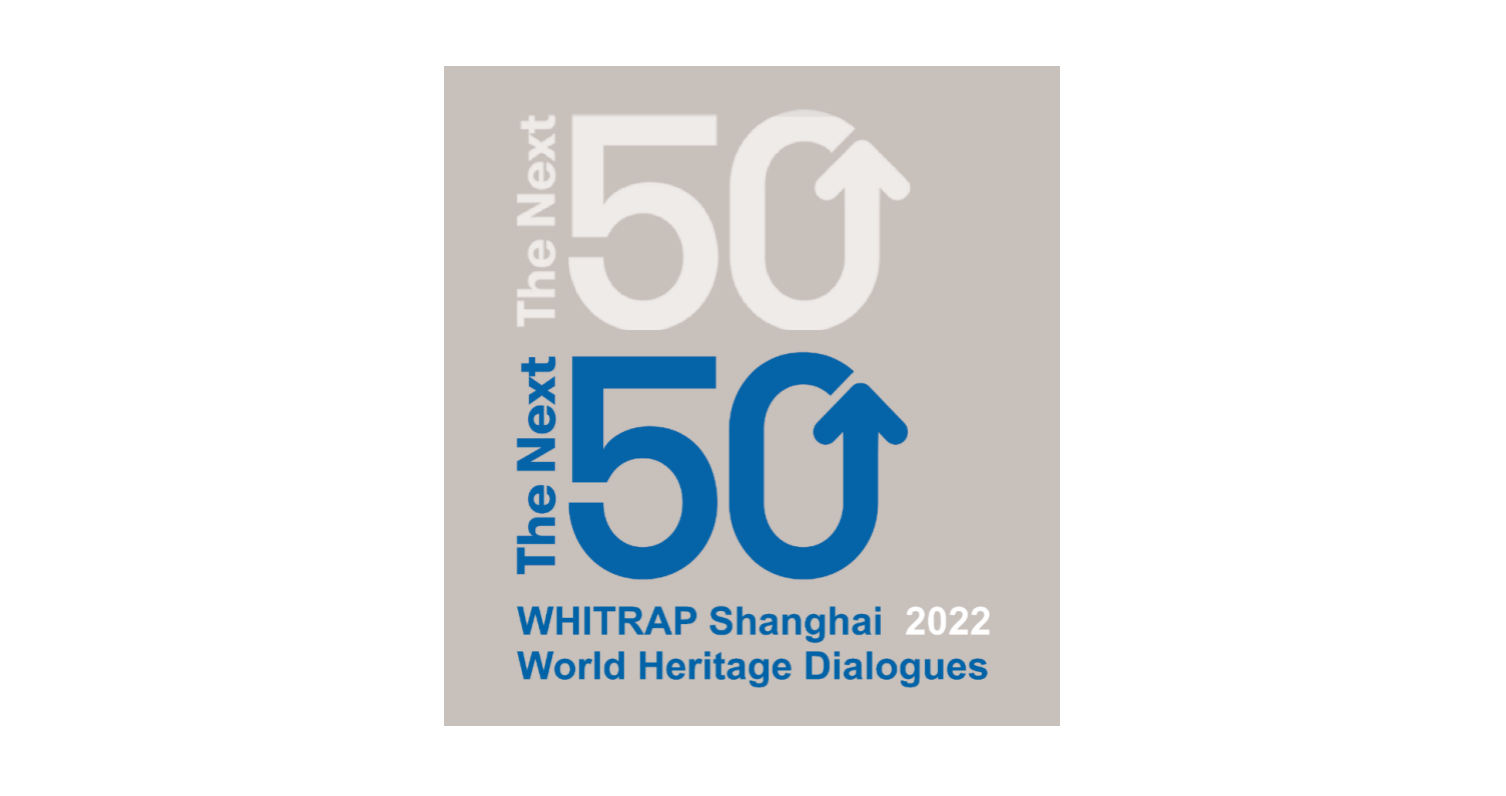 Key Words: 50th anniversary; World Heritage Convention
Introduction.
WHITRAP Shanghai launches its World Heritage Dialogues series for the 50th anniversary of the World Heritage Convention on 11 June 2022
The Next 50: World Heritage as a source of resilience, humanity and innovation
From 11 June to 16 November 2022, WHITRAP Shanghai will organize a series of 6 monthly online
World Heritage Dialogues
including a WHITRAP
HeritAP Chat
, in July, hosted by the College of Architecture and Urban Planning (CAUP) Tongji University (Shanghai, China) to celebrate the 50th Anniversary of the
Convention Concerning the Protection of the World Cultural and Natural Heritage
, which was adopted on 16th November 1972 by the General Conference of UNESCO.
Sharing challenging and successful examples to manage World Heritage is at the heart of WHIRTAP's mandate as a UNESCO Category 2 Centre for the Asia and Pacific Region.
These Dialogues are part of CAUP Tongji University and WHITRAP's activities to commemorate the
50th anniversary of the World Heritage Convention
as well as the
40th anniversary of China's Famous Historical and Cultural City List
and the
70th Anniversary of CAUP Tongji University
, and
the Tongji Planning Centennial
. The commemoration activities also include an online international conference
World Heritage and Urban-Rural Sustainable Development: Resilience and Innovation
(15-16 November 2022) and an offline and online public exhibition
World Heritage Cities: Past, Present and Future
(16 to 30 November 2022). The outcomes of the
World Heritage Dialogues
will be presented at the international conference, and all the Dialogues are included in the CAUP Tongji University lectures program and WHITRAP's training activities.
The WHITRAP Shanghai World Heritage Dialogues
will look at the Convention's past successes and challenges as well as achievements and challenges to come. It will contribute to imagining the Next 50: World Heritage as a source of resilience, humanity and innovation.
The Dialogues are knowledge sharing roundtable discussions aiming to showcase and discuss the conservation and management of World Heritage sites, the strength and relevance of the Convention and the ways to achieve a better linkage between conservation and development as well as promoting Asia and Pacific experiences. Each Dialogue will address a specific theme and invite members of the World Heritage Community from the Asia Pacific Region as well as other Regions of the World to compare approaches and lessons learned.
Themes
World Heritage and Quality of Life
Rural Heritage
Digital Tools for Heritage
Climate Change and Resilience
Large Scale World Heritage Properties
Culture Nature
The online Dialogues will be in English with simultaneous interpretation in Chinese. Video recordings of the Dialogue and a brief synthesis will be published online on the WHIRTAP website.
Calendar
1.Saturday 11 June
Theme: World Heritage and Quality of Life
Time: 15:00-17:30 Beijing time (7:00-9:30 UTC)
For more information, please refer to:
2.Wednesday 27 July
Theme: Rural Heritage
Time: 14.00-16:00 Beijing time (6:00-8:00 UTC)
3.Wednesday 17 August
Theme: Digital Tools for Heritage
Time: 14.00-16:00 Beijing time (6:00-8:00 UTC)
4.Wednesday 14 September
Theme: Climate Change and Resilience
Time: 14.00-16:00 Beijing time (6:00-8:00 UTC)
5.Wednesday 12 October
Theme: Large scale World Heritage properties
Time: 14.00-16:00 Beijing time (6:00-8:00 UTC)
6.Wednesday 2 November
Theme: Culture Nature
Time: 14.00-16:00 Beijing time (6:00-8:00 UTC)