WHITRAP Shanghai Extending the MoU with ICCROM
Source:
LI Hong, WHITRAP Shanghai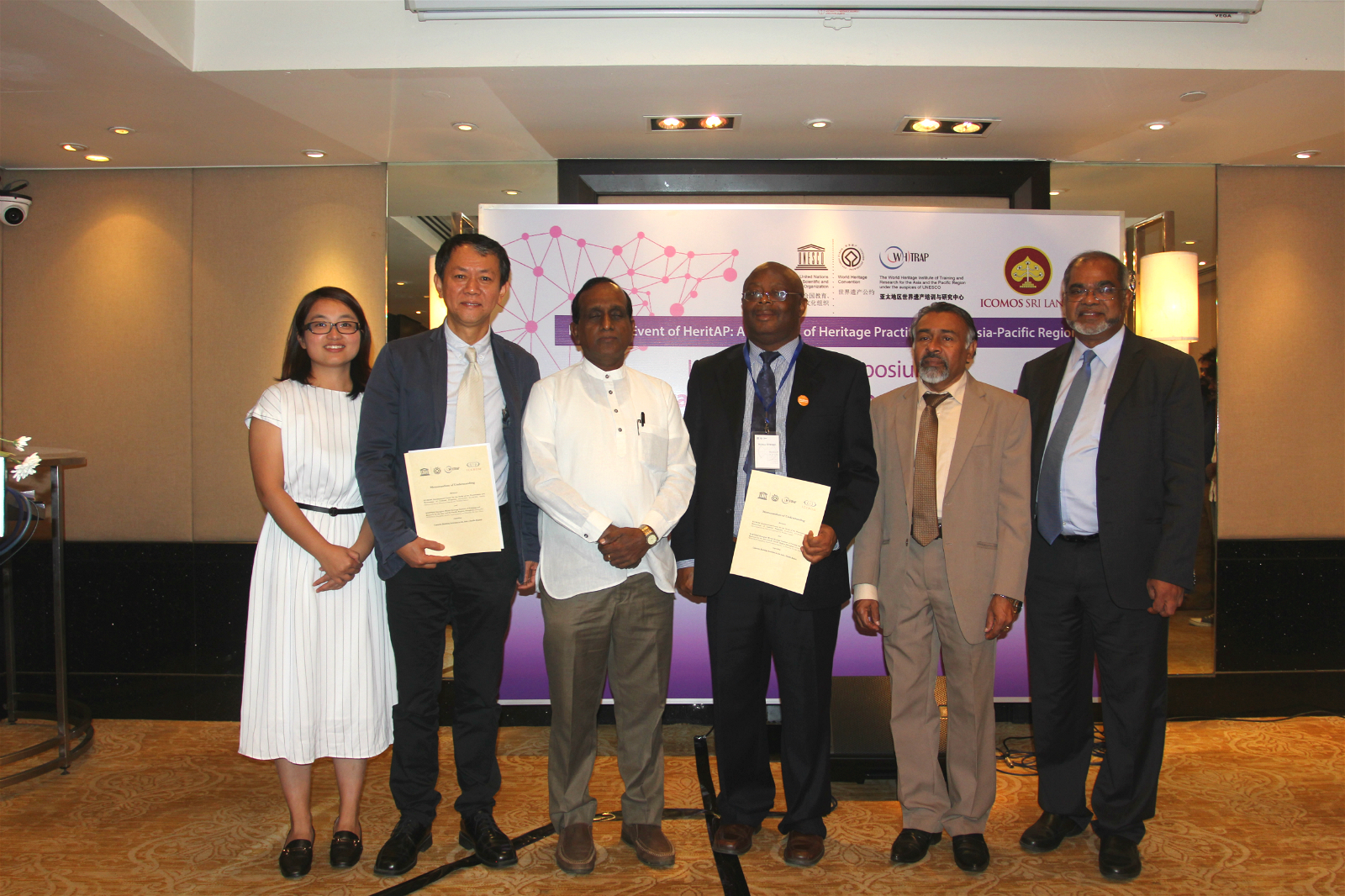 Introduction.
During the Inaugural Event of HeritAP on 7th December 2019 in Colombo Sri Lanka, Prof. Zhou Jian, representing WHITRAP Shanghai signed Momentum of Understanding (MoU) with Dr. Webber Ndoro, new Director-General of ICCROM. This is the third time the two organizations renewing the MoU on Capacity-Building Activities in the Asia-Pacific region. The MoU was signed in 2007 for the first time. Since 2008, WHITRAP and ICCROM have jointly conducted training every two years, including Management Planning for Cultural Heritage and Heritage Impact Assessments (HIA). In addition, WHITRAP Shanghai developed the Regional Capacity Building Strategy for Asia and the Pacific in line with the World Heritage Capacity Building Strategy (2011) by ICCROM.