2020 HeritAP Annual Meeting on Impacts of COVID-19 on World Cultural Heritage Sites and Moving Forward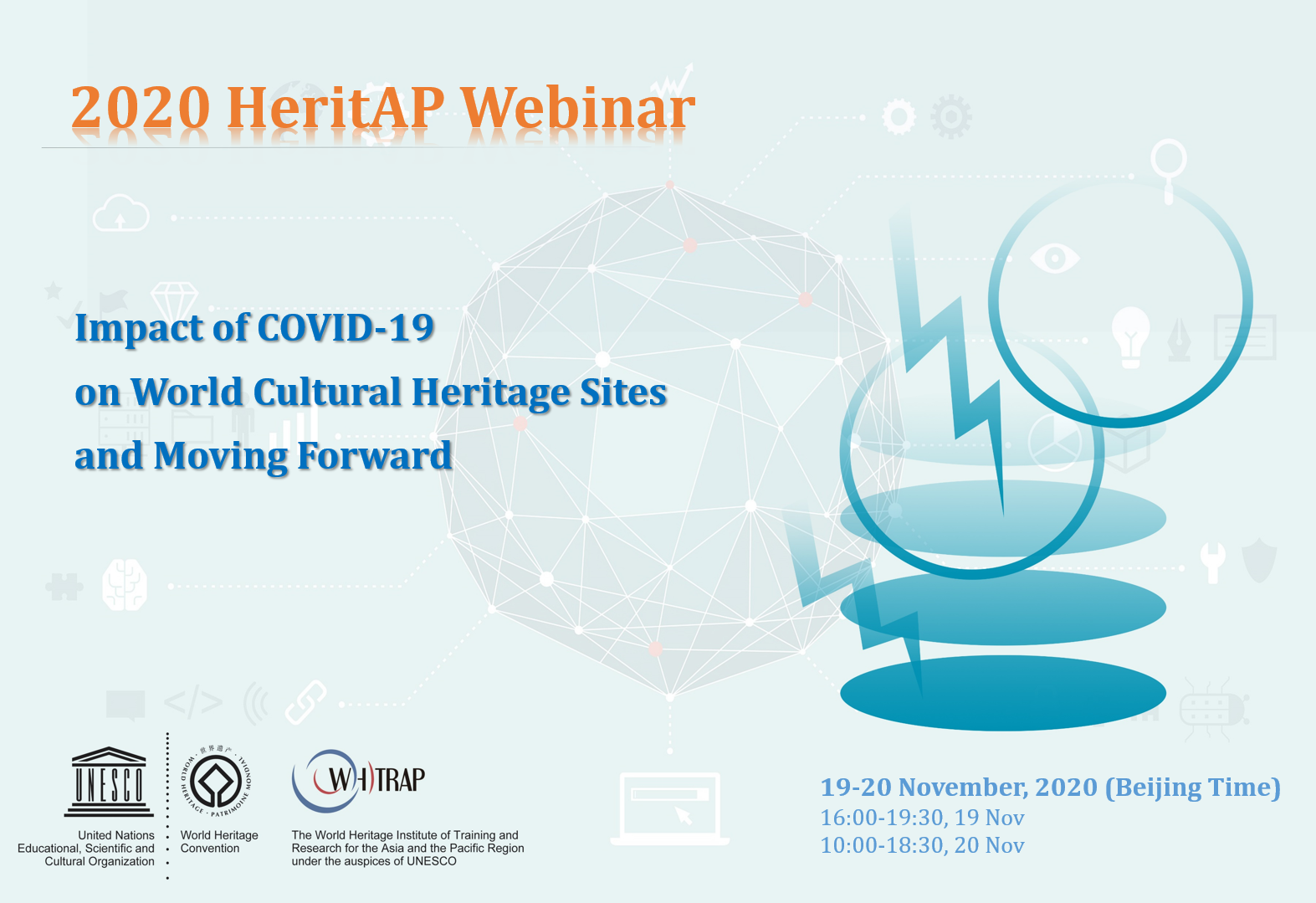 Place: Hangzhou P.R. China and Zoom meeting
Time: 3-5 & 19-20 November, 2020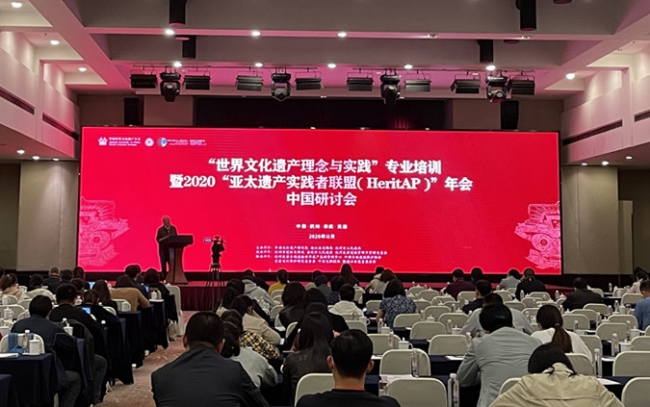 Hangzhou China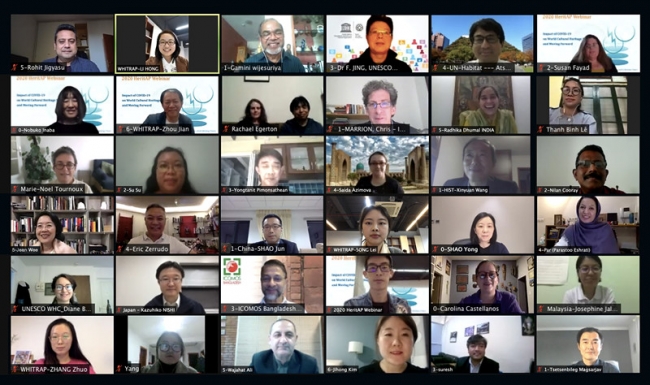 Group photo - Asian session
World Heritage Institute of Training and Research for the Asia and Pacific Region under the auspices of UNESCO (WHITRAP Shanghai) initiated HeritAP (Heritage Asia and the Pacific) in 2019, a network that aims to foster the sharing of knowledge and experiences among individuals and institutions in the Asia-Pacific Region.
In 2020, the HeritAP annual meeting is titled as ""Impacts of COVID-19 on World Cultural Heritage Sites and Moving Forward," focusing on the global crisis brought about by the COVID-19, paying attention to the impact of the heritage sites of countries in Asia and the Pacific region, and sharing the measures and experiences of countries in response to the crises.
This annual meeting is divided into two sessions. The first session focused on the case of China and was co-hosted with the World Cultural Heritage Center of China under the Chinese Academy of Cultural Heritage. It was held in Liangzhu, Hangzhou, China on November 3-5. There were 162 representatives from 37 World Cultural Heritages and 4 Mixed World Heritages in China who shared their ideas and had discussions. On November 19-20, the second online seminar on the same theme was held, and 19 national representatives from Asia-Pacific countries gave lectures, including China, Australia, Bangladesh, the Philippines, Singapore, Indonesia, New Zealand, Japan, Malaysia, Vietnam, Mongolia, Myanmar, Nepal, Iran, Pakistan, South Korea and India, Sri Lanka, Thailand, and Uzbekistan. Twelve regional representatives presented keynote speeches and moderated four sessions respectively, from UNESCO, UN-Habitat, The International Centre for The Conservation and Restoration of Cultural Heritage (ICCROM), the International Council on Monuments and Sites (ICOMOS), the International Centre for Space Technology on Natural and Cultural Heritage (HIST), etc.
The report of 2020 HeritAP Annual Meeting is constituted of five parts: Current Situation, Pandemic's Impacts, Response Measures, Moving Forward and Looking Forward. The response measures share the regulatory actions from three dimensions of international organizations, national governments and heritage sectors. The part of Moving Forward highlights the community empowerment and local wisdom, the cross-filed cooperation between tangible and intangible heritage, and innovation of digital heritage.
For more information, please download the
Summary
. Videos are uploaded here:
http://heritap.whitr-ap.org/index.php?classid=12497&id=27&t=show